Imagine That…
It's a sad fact that not every entrepreneur who dives into the escape business is a success. For the most part, the escape business has been booming and there have been all sorts of people who have tried their hand in the industry. Everyone from "Mom & Pop" to big "Daddy Warbucks" corporate types have gotten in on the action. My fellow Junkie, Montez, has had something to say about the business' casualties which I consider essential reading for anyone who has their eye on the industry. Read it here: Should You Be Concerned About Escape Room Closings?
To say that escape entrepreneurs need to do things that set themselves apart from the growing sea of competition is an understatement.
Thankfully for Imagine Escape Games, I think they're doing just that.
The Good
The first good thing I have to say about this room doesn't even have anything to do with the room itself…weird, right?
The Junkies had an opportunity to chit-chat with Imagine Escape Games' proprietors while we waited to undertake the Jungle Gem. It was clear to us from this brief meeting that the good owners were themselves escape enthusiasts. So it wasn't much of a surprise to me that they've employed some fairly innovative concepts at their establishment.
First, and this is truly a first, as this is something the Junkies had never seen before, each of the rooms at Imagine Escape Games are interconnected by a single narrative. As a lover of stories this instantly seized my interest. There is actually a story progression that you get to enjoy from room to room. Not only is this a smart business idea (because it provides some incentives for customers to back), but it's an engaging element for the escapee. Who among us isn't compelled to delve into the proverbial "next chapter." Whether it's a good book, video game, movie, TV show… you're always lusting after the next episode wishing you could have it NOW! For me, it was such a delight that Imagine Escape Games could capture that same longing for gratification – it definitely drove us to come back for the next chapter.
See their website for chapter listings and more details.
Oh, and not to worry, it's not required that you complete rooms in a certain order, but I'll definitely recommend that you do.
The next innovative feature (specific to the Jungle Gem) is that it's difficulty can be CUSTOMIZED!!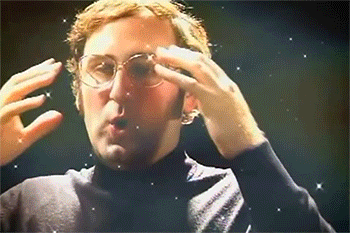 Yes! You can opt for the following 3 levels of difficulty
Casual – rated a 3/5
Hybrid – rated a 4/5
Enthusiast – rated a 5/5
Everything else with the room was pretty top notch: puzzle quality (in terms of uniqueness and integration into the overall game), aesthetics, and fun factor! The overall feel of the room is great too. There's an element of what I'll call "environmental progression." This means that as your team progresses within the Jungle Gem room, you'll find yourselves in different "environments" (aesthetically speaking). It was cool.
The Not So Good
We couldn't do ALL the chapters! Aaarrghh!*
*(Due to our own time constraints. I'm sure the good folks at Imagine Escape Games would have loved for us to stay.)
Closing
Usually at this point in the review, I'd be thinking about who I can recommend this room to: beginners? experts? is it kid friendly? group friendly?… Thankfully, due to the customization option, I don't have to think about this at all. This room will be great for your team.
Let me part with you saying that not only did we find the Jungle Gem (and have a blast doing it) we found a true escape gem in Imagine Escape Games. And right in our back yard of Tampa Bay. Imagine that. 5/5
Location: Imagine Escape Games
Time Limit: 60 minutes
Number of Players: 3-7
Recommended Skill Level: You Chose!